Wednesday, 14th September 2022 at 12 pm GMT; Duration 1 hour
NEW: CME/CPD credit point shall be awarded for participation in the webinar in full.
To check the corresponding time in your country please check this link:
https://greenwichmeantime.com/time-gadgets/time-zone-converter/
Organizer: John Damilakis, IOMP
Moderator: Eva Bezak, IOMP
Speakers: John Damilakis, IOMP; Emilie van Deventer, WHO; Erik Briers, EPCC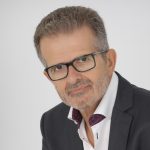 Prof. John Damilakis, MSc, PhD, FIOMP, FIUPESM
John Damilakis is professor and chairman at the Department of Medical Physics, School of Medicine, University of Crete and director of the Department of Medical Physics of the University Hospital of Heraklion, Crete, Greece. He is President of the 'International Organization for Medical Physics' (IOMP), Past President of the 'European Alliance for Medical Radiation Protection Research' (EURAMED), Past President of the 'European Federation of Organizations for Medical Physics' (EFOMP) and Past President of the 'Hellenic Association of Medical Physics'. Prof. Damilakis is a member of the ICRP Committee 3 and member of the steering committee of the 'EuroSafe Imaging Campaign' of the European Society of Radiology. He is coordinator or an active research member of several European and national projects. As a Visiting Professor he has given lectures on dosimetry and radiation protection in Boston University, USA. His publications have been focused on medical radiation protection and dosimetry and, recently, also on Artificial Intelligence in medical imaging. He is editor, author or co-author of several books. Number of publications in PubMed: 243, number of citations: 8286, h-index 48 (Google Scholar). He has received several awards for his work.
Abstract:
Medical Physicists' Impact on Patient Safety
Medical Physicists are essential healthcare professionals working in varied settings such as hospitals, industry, academia, research institutions, and national radiation protection competent authorities. Regardless of where they work, all medical physicists contribute to safe and quality health care. In radiation safety, a combination of practices and measures are applied to ensure that patients are not exposed unnecessarily, and radiation use is justified. This presentation will summarise the key categories of patient safety issues and provide information about what medical physicists can do to promote patient radiation safety.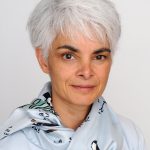 Dr Emilie van Deventer
Dr Emilie van Deventer is the Head of the Radiation and Health Unit at the World Health Organization in Geneva, Switzerland. This programme covers the public health aspects of both ionizing and non-ionizing radiation safety and provides information and guidance to national authorities on radiation protection and health. She is responsible, inter alia, for the WHO International EMF Project, the Global UV project and radon activities.  Before joining WHO in 2000, she was a chaired professor of Electrical and Computer Engineering at the University of Toronto, Canada. She holds a PhD from the University of Michigan, USA and an honorary doctorate (doctor honoris causa) from the University of San Marcos, Lima, Peru.
Abstract:
Patient Safety: A WHO perspective
Patient safety is a fundamental principle of health care and is now being recognized as a large and growing global public health challenge. Patient safety is a framework of organized activities that creates cultures, processes, procedures, behaviours, technologies and environments in health care that consistently and sustainably lower risks, reduce the occurrence of avoidable harm, make error less likely and reduce its impact when it does occur. Recognizing the huge burden of patient harm in health care, the 2019 World Health Assembly adopted a resolution on "Global action on patient safety", which endorsed the establishment of World Patient Safety Day, to be observed every year on 17 September; and recognized "patient safety as a global health priority". The theme of World Patient Safety Day 2022 is "Medication Safety", emphasizing the need to adopt a systems approach and promote safe medication practices to prevent medication errors and reduce medication-related harm. In the context of radiation safety, it is important to address quality and safety in the use of radiopharmaceuticals, both in terms of manufacturing and administration/use. (175 words)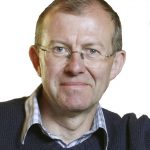 Dr ERIK A.M. BRIERS MS PhD
Dr Erik Briers holds a doctorate in Chemistry from the University of Leuven, Belgium. Since his promotion in 1979 he has been involved in laboratory medicine.
He founded in 1982 the diagnostic company Eco-Bio diagnostics and served as its CEO until 1990. In this function he developed a diagnostic test for the detection of Aspergillus antigens with a fast assay allowing the potential curative treatment of patients with disseminated aspergillosis, a deadly disease. This test has been approved by the FDA.
He has been a guest lecturer for the subject "Applied immunology" within the Master study programme Biochemical Engineering at the University of Leuven 2009-2016.
Erik Briers was the Executive Director of the European Cancer Patient Coalition (ECPC) (2012-2013) and ad interim executive director of EPPOSI (The European Platform for Patient Organizations Science and Industry) (2014).
He was active at the European Medicine Agency (EMA) at the Patient and Consumer working party (PCWP) and later was appointed by the EU commission as an alternate patient member of the Committee on Advanced Therapies (CAT) (2016-2019).
He is board member and vice chairman of Europa Uomo.
He is a member of the Guidelines Panel on the treatment of prostate cancer of the European Association of Urology (EAU) since 2013.
He is since 2013 member of the patient advisory board of the European Society of Radiology (ESR-PAG) and has given many presentations at the occasion of the yearly European Congress of Radiology (ECR).
He is vice-president of Us Too Belgium and the chief editor of PROSTAATinfo the magazine of the organization.
He serves as a member of advisory boards of several scientific organizations.
Abstract:
Radiation without harm: Patient's perspective
Radiation is used in medical applications in imaging, treatment, or as a guiding tool for interventions. The objective is to contribute to the health outcome and the guiding principle is as always "do not harm". But radiation by itself can cause harm, depending on the energy and the dose but also on the kind of carrier, photons, electrons etc. It is a guiding principle that the benefit of a "use" should always outweigh the possible harms or side effects. Thus, when the objective is a screening of apparently healthy individuals for a potentially serious disease such as cancer with a prevalence of some percent the dose should be as low as technically possible. The dose used to treat the discovered cancer on the other hand can be much higher because now we want to harm the cancerous tissue. The discussion on what is a harmful dose will always depend on the purpose of the application and is to be discussed with the patient, or in case of screening with the healthy individual.