The importance of certification and accreditation in medical physics
Monday, August 17
Time: 12 noon -1:00 GMT
To check the corresponding time in your country please check this link:
https://greenwichmeantime.com/time-gadgets/time-zone-converter/
Register here: https://www.iomp.org/iomp-school-webinar-6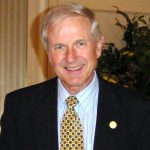 Speaker: Prof. Colin G. Orton, Ph.D.
Professor Emeritus
Wayne State University
517 Carroll Court
The Villages
FL 32163, USA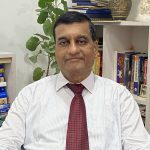 Moderator: Prof. Arun Chougule
IOMP School webinar Organiser
Senior Professor & Head
Department of radiological Physics
SMS Medical College & hospitals, JAIPUR, INDIA
---
PAST WEBINARS
---
IOMP Webinar Series on AI and ML in Medicine
Tuesday, August 4
Time: 12 noon -1:00 GMT
To check the corresponding time in your country please check this link:
https://greenwichmeantime.com/time-gadgets/time-zone-converter/
Register here: https://www.iomp.org/iomp-school-webinar-5
Organizer: Prof. Madan Rehani, President, IOMP
Moderator: Prof. Eva Bezak, Secretary General, IOMP
Speakers:
Engaging medical professionals, physicists, engineers, and biologists in medical machine learning projects: experience from the Australian Institute for Machine Learning
Dr Johan Verjans
Cardiologist
Royal Adelaide Hospital and Deputy director
Medical Machine Learning
Australian Institute for Machine Learning
Adelaide
About the Speaker:
Dr Verjans is a physician-scientist combining cutting-edge research and patient care as a Cardiologist at the Royal Adelaide Hospital. During his research career (PhD Maastricht University, University of California; Post-doctoral fellow, Harvard Medical School), he has predominantly focused on translational pre-clinical and clinical imaging biomarkers using advanced invasive and non-invasive molecular imaging strategies to detect, track and predict disease at an early stage. His recent research has focused on imaging biomarkers from large datasets using supervised and unsupervised machine learning strategies. As Deputy Director of Medical Machine Learning at the Australian Institute for Machine Learning at the University of Adelaide, his main role is to connect world-class machine learning capabilities to the Biomedical Precinct in Adelaide. He is Associate editor of the Netherlands Heart Journal, including editor of a focus issue on Machine Learning in Cardiology. He authored recently the Cardiology chapter for Springer Nature's first book on Artificial intelligence in Medical Imaging.
Expanding Quantitative Medicine through AI and Automation. 
Dr Price Jackson
Senior Medical Physicist
Peter McCallum Cancer Centre
Melbourne
AI is showing the potential to automate many time-consuming measurements in medical imaging. While efforts to standardise and improve the efficiency of existing manual processes are of great benefit, there is also the potential to apply complex quantitative analyses in routine imaging that would otherwise be too resource intensive to consider for the larger population; often times with a clinical value that is yet unclear. This talk will provide examples of AI organ segmentation as applied to nuclear medicine and radiation oncology with discussion of initiating research work in these areas.
About the Speaker:
Dr Jackson is a medical physicist at Peter MacCallum Cancer centre. He has worked as a post-doctoral researcher supporting their radionuclide therapy service where he developed image-based dosimetry software and protocols. He is currently a clinical radiology physicist and maintains a number of research interests in image analysis which now includes development of neural network tools.
AI in clinical trials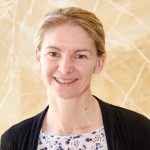 A/Prof Lois Holloway
Research Medical Physicist
Ingham Institute for Applied Medical Research
Sydney
Clinical trials in radiation oncology require stringent quality assurance to ensure that protocol violations do not impact on the ability to answer the trial question. Consistency in clinical trials is essential to ensuring that we correctly answer the clinical trial question being asked, without this we risk biased results or studies that despite significant time, energy and resources are underpowered to answer the question posed. Manual review to ensure this occurs is an incredibly time consuming exercise and challenging to achieve in a timely manner. There are a number of approaches using artificial intelligence being considered to address these challenges. These include deep learning networks to consider autosegmentation approaches and knowledge based planning approaches which both utilise retrospective datasets to predict likely outcomes on current datasets. As per all artificial intelligence approaches these must be validated carefully.
About the Speaker:
A/Prof Holloway leads the medical physics research group at the Ingham Institute and Liverpool & Macarthur Cancer Therapy centres. She has an interest in learning from 'large' datasets and in particular imaging data such that we can make the best decisions for our patients. She leads the OzCAT distributed data learning research program and is a member of the Australian MRI-linac research program.
Panel discussion: Speakers + Dr Sykes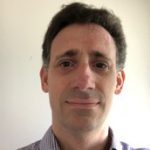 Dr Jonathan Sykes
Lead Radiation Oncology Medical Physicist – Research
Sydney West Cancer Network
Sydney
About the Panellist:
Dr Jonathan Sykes is an Australia and UK Qualified Medical Physicist with 25 years' experience in clinical radiotherapy and related research at Western Sydney Local Health District and two of the UKs largest (and leading) cancer centres. He is internationally recognised for research and development in image guided radiotherapy (IGRT) and clinical applications of image registration. He is also an Adjunct Senior Lecturer at the University of Sydney where he lectures on the Masters Medical Physics course and is associate supervisor for 4 PhD and 1 Masters students.
---
Understanding the limitations of current CT dosimetry and the way forward
Monday, July 20
Time: 12 noon -1:00 GMT
To check the corresponding time in your country please check this link:
https://greenwichmeantime.com/time-gadgets/time-zone-converter/
Register here: https://www.iomp.org/iomp-school-webinar-2
Organizer: Prof. Arun Chougule
IOMP School webinar Organiser
Senior Professor & Head
Department of radiological Physics
SMS Medical College & hospitals, JAIPUR, INDIA
Speaker: Prof. John Damilakis  
Chairman, Department of Medical Physics
School of Medicine
University of Crete, Iraklion, Crete, Greece
Moderator: Prof. Eva Bezak
Professor of Medical Radiation
University of South Australia
Adelaide, Australia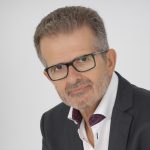 Prof. John Damilakis, PhD
John Damilakis is professor and chairman at the Department of Medical Physics, School of Medicine, University of Crete and director of the Department of Medical Physics of the University Hospital of Heraklion, Crete, Greece. He is Vice President and President-elect of the 'International Organization for Medical Physics' (IOMP), Immediate Past President of the 'European Alliance for Medical Radiation Protection Research' (EURAMED), Past President of the 'European Federation of Organizations for Medical Physics' (EFOMP) and Past President of the 'Hellenic Association of Medical Physics'. Prof. Damilakis is a member of 2 ICRP Task Groups (TG 108 and TG 109) and member of the steering committee of the 'EuroSafe Imaging' of the ESR. He is coordinator or an active research member of several European and national projects. As a Visiting Professor he has given lectures on dosimetry and radiation protection in Boston University, USA. His publications have been focused on medical radiation protection and dosimetry. He is editor of 2 books published by the IOP Publishing and Springer-Verlag and co-author of 2 chapters in books published by Springer and Academic Press. Number of publications in PubMed: 213, h-index 45 (Google Scholar). Many of these publications are in leading journals such as Medical Physics, Physics in Medicine and Biology, Radiology, Investigative Radiology and European Radiology. John Damilakis has given more than 300 invited presentations in national and international conferences including ECR, RSNA, AAPM, IAEA, ICRP, IOMP and EFOMP meetings. He has received 10 awards for his work.
---
9 July 2020, 12 noon – 1:00 GMT
Webinar Topics:
What is radiomics? What is its relationship to machine learning and deep learning? Arman Rahmin, UBC, Vancouver, Canada
Potential value and pitfalls of machine learning for radiomics applications by Mathieu Hatt, INSERM, France
To check the corresponding time in your country please check this link: https://greenwichmeantime.com/time-gadgets/time-zone-converter/
Register here: https://www.iomp.org/iomp-school-webinar-4
Organizer: Prof. Madan Rehani, President, IOMP
Speakers: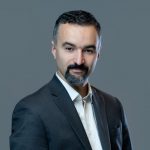 Arman Rahmin
 is Associate Professor of Radiology and Physics at the University of British Columbia (UBC), as well as Senior Scientist and Provincial Medical Imaging Physicist at BC Cancer, Vancouver, Canada. He received his PhD in medical imaging physics at UBC. Following doctoral studies, he was recruited by Johns Hopkins University (JHU) to lead the high-resolution brain PET imaging physics program and to pursue research at the JHU Department of Radiology. In 2018, he was recruited back to Vancouver, where he leads the provincial molecular imaging and therapy physics program and his lab (
rahmimlab.com
) pursues research in tomographic image generation and analysis. He has published a book, over 130 journal articles and 280 conference proceeding papers/abstracts, and delivered more than 90 invited lectures worldwide. He was president (2018-2019) of the Physics, Instrumentation and Data Sciences (PIDS) Council of the Society of Nuclear Medicine & Molecular Imaging (SNMMI), and was awarded the John S. Laughlin Young Scientist Award by the American Association of Physicists in Medicine (AAPM) in 2016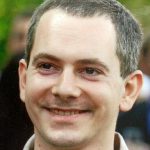 Mathieu Hatt is a computer scientist. He received his PhD in 2008 and his habilitation to supervise research in 2012. His main skills and expertise lie in radiomics, from automated image segmentation to features extraction, as well as machine (deep) learning methods, for PET/CT, MRI and CT modalities. He is an elected member of the EANM physics committee, the SNMMI physics, data science and instrumentation council board of directors, and the IEEE nuclear medical and imaging sciences council.
---
Webinar Topic: Artificial Intelligence in Medical Physics and Medicine: Challenges and Opportunities
23 June 2020, 12 noon – 1:00 GMT
To check the corresponding time in your country please check this link: https://greenwichmeantime.com/time-gadgets/time-zone-converter/
Register here: https://www.iomp.org/iomp-school-webinar-3
Moderator: Prof. Madan Rehani, President, IOMP
Speaker:
Prof. Steve Jiang, Ph.D.
Vice Chair, Department of Radiation Oncology;
Director, Division of Medical Physics and Engineering
University of Texas Southwestern Medical Center
USA
Dr. Steve Jiang received his Ph.D. in Medical Physics from Medical College of Ohio in 1998. After completing his postdoctoral training at Stanford University, he joined Massachusetts General Hospital and Harvard Medical School in 2000 as an Assistant Professor of Radiation Oncology. In 2007, Dr. Jiang was recruited to University of California San Diego as a tenured Associate Professor to build Center for Advanced Radiotherapy Technologies, for which he was the founding and executive director. He was then promoted to Full Professor with tenure in 2011. In October 2013, Dr. Jiang joined University of Texas Southwestern Medical Center as a tenured Full Professor, Barbara Crittenden Professor in Cancer Research, Vice Chair of Radiation Oncology Department, and Director of Medical Physics and Engineering Division. Dr. Jiang is a Fellow of Institute of Physics and American Association of Physicists in Medicine. Dr. Jiang's research in various areas of cancer radiotherapy has been funded by federal, state, charitable, and industrial grants for over 15 million dollars, resulting in over 200 peer-reviewed journal papers with an H-index of 75. His current research interest is on the development and deployment of artificial intelligence technologies to solve medical problems. He is the founding director for both Medical Artificial Intelligence and Automation Laboratory and Program of Excellence in Intelligent Medicine at UT Southwestern. He has supervised over 30 postdoctoral fellows and 10 Ph.D. students.
---